*please excuse any spelling mistakes
Steadfast is from Doncaster and so is Bobby
Collection of images taken in my hometown in Doncaster, UK. No agenada was set.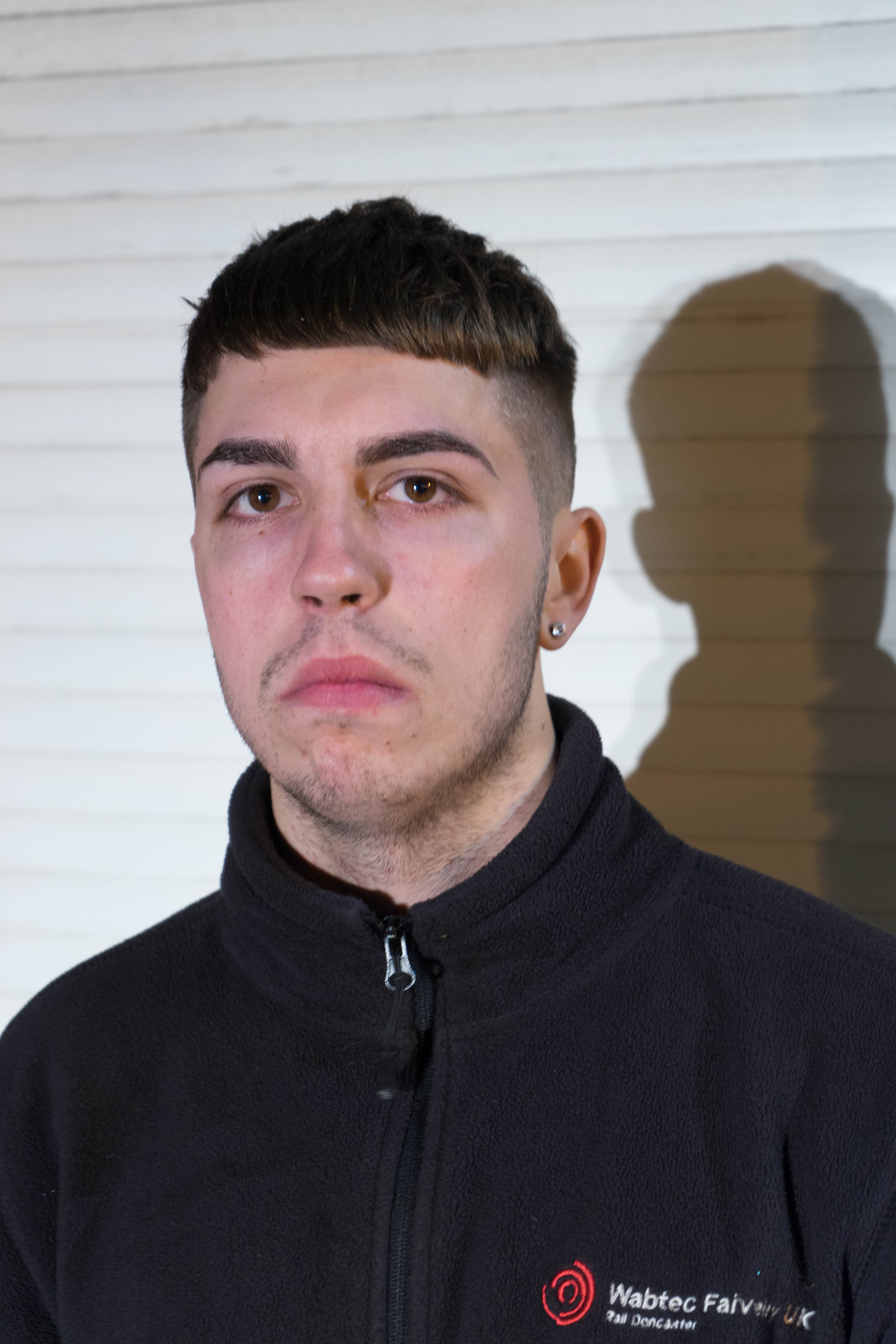 Universal
Everything
The first 27 films in an ongoing series of visionary prototypes, based on the emerging technologies of flexible displays, shape-shifting materials and context-aware functionality. These films highlight humanity's increasingly integrated relationship with technology, serving as product demos of our near future.
Go vegan or summert
Go vegan or summert is a digital collage created in response to global climate change. The set of the dead flowers and the concrete floor was on show at the Saatchi Gallery London for a test exhibition. I'm not sure if the exhibition actually went ahead but I would love to know who made this. The text 'Player 1', the future is dead and the two options play on the idea that you can't hide in a digital world, the realities must be faced. The 2 options have both shitty endings, either try and save the earth again (not possible) or explore the decayed earth.
I quit my
9-5
Zooms, disco balls and fades got me lost in music
Temple of Apollo Didim
Standing as a ruin in Didyma this was an ancient Greek sanctuary on the coast of Ionia, below is the original plan for the temple which an off centred composition.Image above: Temple of Apollo, CJaye Newton, 2016.
The Lady of Shalott
The Lady of Shalott by John William Waterhouse
System, Doncaster
System, Doncaster by Alasdair Mclellan
I grew up in Doncaster and lived there till I was 17 so these images resonate with me. Some of these images where selected to be part of the North exibition at Sommerset House which showed in London from the 08th Nov 2017 – 04 Feb 2018.

Colin Dodgson for Gucci
Colin Dodgson for Gucci Image taken from Gucci jewelry campaign by Colin Dodgson. Traditional prints and designs are often neglected in favour of the contemporary. Looking at fashion and style from the past is so different to now. I love traditional styles, ancient temples and the renaissance. Gucci's direction is going against the contemporary time.
Coloured Sculpture
Jordan Wolfson coloured sculpture (2016). I was getting panicked as I watched it being thrown around. It was very uncomfortable to watch, but in a very fucked up way I enjoyed it. Wolfson plays with his references in order to make his audience analyze to find the truth. On the walls of the tanks the information about the piece but doesn't give much away. At the bottom it states 'Wolfson creates a completely fictional persona, like a narrator in a novel'. This was playing on my mind while I searched further into the references and Wolfson's other works and what I actually discovered is something dark, moving, and horrendous. What he's displaying could never be written on paper. Now - its much harder to stand and watch.
I like it too Cardi
I like those Balenciaga's the ones that look like socks
Tabacco pouch
Could we turn this into a handbag? I think this would be a great idea. The squeeze zip interlock system and the soft matte feel would be great.
Mella Dee
Donny's Groove Warehouse music by Mella Dee. A Doncaster born DJ basing his album (and artwork cover) on Warehouse in Doncaster. 'Influenced by the likes of Underground Resistance, Floorplan and Head High, London based Ryan Aitchison is masterfully finding his sound; creating a unique blend of driving techno by fusing elements of house with essences of hardcore and jungle'.
Capital
Structure. Order. Form. Foundation. Capital. I'm interested in columns from the literal concept. Its use is to hold up design, applying this idea alongside its concepts and languages, I've discovered technical structure of design is something I love
Fiorucci made me hardcore (1998)
The work is a compilation of found footage from the 1970s, 1980s and 1990s underground music and party scene in the U.K. "Fiorucci Made Me Hardcore" patches up several videos of young people dancing, singing and partying. It starts with the disco scene of the 1970s, touches upon the Northern soul of the late 1970s and early 1980s and climaxes with the rave scene of the 1990s. One underlying soundtrack plays during the whole video, giving it a sense of unity and narrative.
Burial & Four Tet - Nova

Burial & Four Tet - Nova Ecstasy without the down

.
The House that Jack Built
In the beginning there was Jack ... and Jack had a groove and from this groove came the grooves of all grooves. And while one day viciously throwing down on his box, Jack boldly declared "Let There Be House" and house music was born